New Brunswick is a stunning destination during the fall. As summer turns into fall, the air turns crisp, New Brunswick transforms into a breathtaking masterpiece filled with vibrant red, yellow, and orange, making it a great time to take Instagram worthy pictures. Follow these tips while traveling in NB, and you will take fall pictures like a pro in no time.
We have 4 locations conveniently located across NB, perfect for your fall getaway. Learn more here.
1. Explore 🍁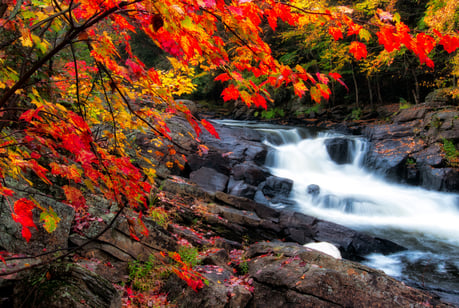 Fall is a great time to explore New Brunswick. Try to find the areas less traveled, and take the back roads. Or find a different perspective on already popular areas. This will help keep your photography unique.
Travel Tip: Don't be shy, ask the locals for their favorite destinations to explore during autumn. Some of the local's favorite fall destinations, include the Sussex Bluff trail, Alma/Fundy National park, Kings Landing, Poley Mountain, and Kouchibouguac National Park. These locations are sure to impress with vibrantly colored trees.
2. Look for the best light 🍁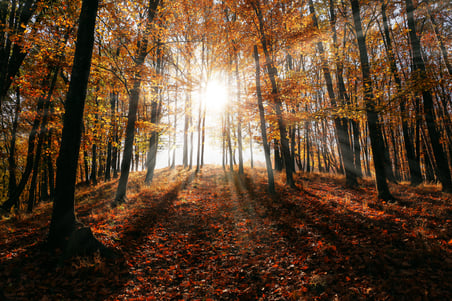 One of the best things about Autumn is its rich golden light. "Golden hour" is a wonderful time to capture beautiful golden fall images. Look for the golden hour just before sunrise and after sunset. The soft golden light paired with the vibrant red, yellow, and orange leaves can make for stunning photos. Misty mornings and sunny days can also make wonderful photos.
3. Capture the details 🍁
Change the focus of your photography to capture the small details, such as water drops on a leaf, mushrooms, a single leaf, and other unique signs of autumn. This technique will leave you with a truly stunning result.
4. Reflections 🍁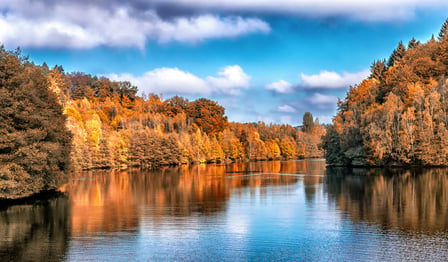 The autumn foliage looks spectacular when reflected over a body of water. The reflection turns into beautiful blurs of color and adds a unique feel to the image.
Travel tip: Check out the Kennebcasis River, Saint John River, Belleisle Bay, and other popular locations throughout New Brunswick, for beautiful fall photos.
5. Think outside the box 🍁
Most images taken during the fall feature leaves in some way shape or form. Think of capturing unique images of other seasonal items such as pumpkins, corn mazes, or apple picking etc. Farming communities such as Sussex and Salisbury are perfect for capturing unique harvest photos.
Travel Tip: Check out the Green Pig Country Market in Salisbury, featuring a corn maze and loads of pumpkins! Apple picking is also a popular activity during fall in NB, perfect for fall photos. Bates Landing Apple Orchard located in Long Point, NB offers stunning views of the Belleisle Bay and some of the best apples in the area!
6. Capture Fallen Leaves 🍁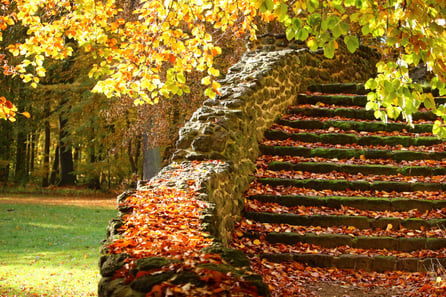 Capture the leaves not only while they are on the trees, but also after they have fallen. Fall photography isn't over when the leaves fall. The fallen leaves are often just as gorgeous and can make very unique images.
7. Take Outdoor Portraits 🍁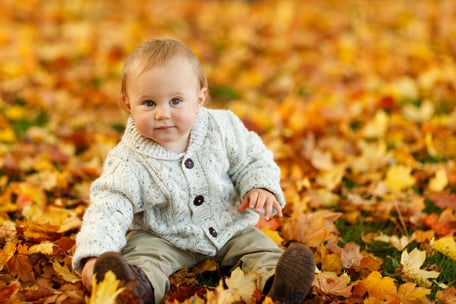 During fall nature offers perfect backdrops. Take advantage of this and take gorgeous outdoor portraits with vibrantly colored backgrounds.
8. Capture a Lone Tree 🍁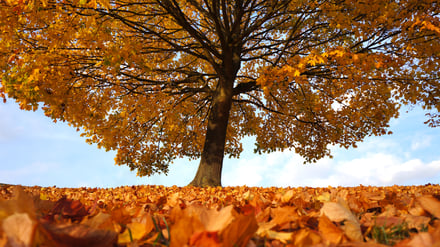 When you're outdoors exploring the landscape, keep your eyes peeled for single trees that stand apart from other distractions. This kind of shot will help you stand out among the crowd when sharing your images on Instagram.
9. Use the Camera You Have 🍁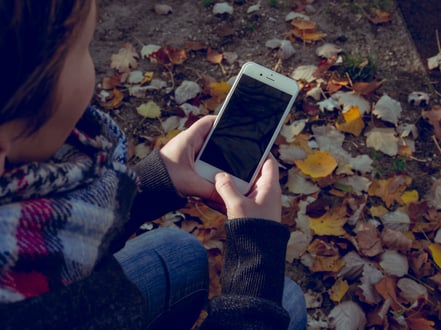 Don't have a camera? Smartphones can take spectacular images. Just because you don't have a camera doesn't mean that you can't take beautiful fall photos.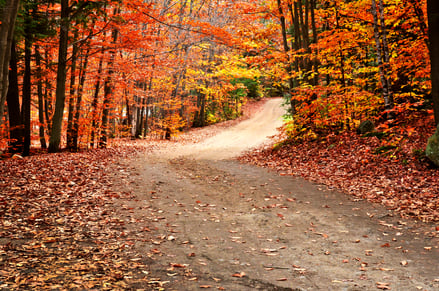 Follow these tips and you will be taking Instagram worthy fall pictures in no time. New Brunswick is the perfect place for fall photography. Looking for somewhere to stay while exploring New Brunswick this fall? We have 4 locations conveniently located across NB. Learn more here. Visit our front desk agents for tips on local attractions or information on the local's favorite outdoor fall locations. Stay tuned for more travel tips, tricks, and information.