Experience Sussex's hidden gems and popular attractions this September, and make Sussex your next getaway destination. Start planning your getaway at amsterdaminns.com.
Activities
1. Sussex Drive-in 🎬
Sussex is home to the only drive-in theater in Southern New Brunswick with shows on Tuesday, Friday, Saturday, and Sunday nights, featuring a fully stocked canteen. Take a trip back in time and experience the nostalgia of the past at this outdoor theater while practicing social distancing.
Travel Tip: Take advantage of our partnership with the Sussex Drive-in and enjoy our 2 value-added packages. Call (506) 432-5050 to book these packages or Click Here. The Drive-in is located just 6 minutes for our Sussex location, and makes for the perfect night out.
2. Fundy Trail Parkway ☀️
The Fundy Trail Parkway newly opened east entrance is located a short distance from our hotel. Explore the hiking trails, beaches and beautiful waterfalls, loved by hikers and mountain bikers. Experience the highest tides in the world, while driving along the coastline. Be sure to stop at the observation decks and experience some of the best views in New Brunswick.
3. The Sussex Bluff 🗻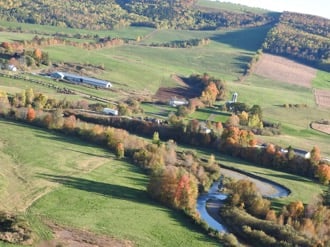 The Sussex area is home to many breathtaking hiking trails. The Sussex Bluff Trail is located near Sussex Corner, approximately a 10-minute drive from our Sussex location. This trail features beautiful wildflowers and opens into a beautiful panoramic view of Dutch Valley allowing you to see Poley Mountain, beautiful rolling hills, and Trout Creek. The trail is primarily used for hiking, walking, trail running, mountain biking from April until October. During the winter months, it is a perfect place to snowshoe. This trail is ideal for any level of adventure seeker being labeled as easy to moderate and it is 3.5km (both ways). The Sussex Bluff Trail is dog-friendly, however, remember that dogs must be kept on a leash at all times. Our hotel offers convenient pet rooms for those traveling with pets, book your room today at amsterdaminn.com.
4. Nutrien Civic Centre 🏊
Beat the heat by visiting the Nutrien Civic Centre. Stay at Amsterdam Inn & Suites Sussex and receive a free voucher for the Netrien Civic Centre, which is just a 6-minute walk or 2-minute drive from our hotel. The Nutrien Civic Centre houses an indoor aquatic facility and therapy pool, a fitness center, and an indoor track. They also offer a wide variety of fitness classes for all levels. Whether you are trying to stay fit while on your trip or you are looking to cool off, the Civic Centre is the perfect location for you.
5. Sussex Murals 🎨
Sussex is home to 27 beautiful murals that display local history in a unique and creative way. The vibrantly colored murals are located throughout the communities of Sussex and Sussex Corner. You can enjoy a self-directed tour of the murals at your own pace on foot or wheels! Many of the murals are located just minutes away from the Amsterdam Inn & Suites.
Where to Eat
1. Smitty's Family Restaurant 🍔
Smitty's family restaurant is a full-service, licensed restaurant and lounge serving all-day Breakfast, Lunch, and Dinner. Located just across the street from Amsterdam Inn & Suites. Enjoy a variety of delicious dishes great for the entire family and receive 10% off when staying at Amsterdam Inn & Suites.
2. Gasthof Old Bavarian Restaurant 🍴
As seen on Food Network's "You Gotta Eat Here"& Chopped Canada, Giermindl's Old Bavarian Restaurant features authentic German cuisine served in a fun traditional Bavarian setting. With a "Gate to Plate" approach, all the meat dishes are produced on Giermindl's Farm, processed at Adolph's Butcher Shop, and then served at Giermindl's Old Bavarian Restaurant.
Travel Tip: We currently offer several packages with the Old Bavarian Restaurant, including our Dinner & Movie Getaway package and Gasthof Old Bavarian weekend package. For more information call (506)432-5050 or Click Here.
3. Taste & See Restaurant 🍔
Taste & See Restaurant specializes in breakfast, brunch, and lunch. They offer a wide variety of unique dishes ready to satisfy any craving. These mouth-watering dishes include things like pasta, burgers, sandwiches and a favorite for many breakfast dishes. Although many of their dishes are classics they always find a delicious way to put a unique twist on it. Located on the main street in the heart of downtown Sussex Taste & See Restaurant is just a short 5-minute drive from our Sussex location. Taste & See for yourself, this restaurant truly is a local gem!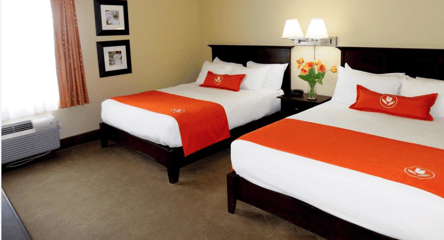 Make Sussex your next vacation destination! These attractions are all located just minutes away from the Amsterdam Inn & Suites. To book your getaway at Amsterdam Inn & Suites Sussex, please visit amsterdaminns.com or call (506) 432-5050. Stay tuned for our next blog post and remember to check out our packages!